When it comes to finding the best international schools in Korea, you want to ensure that your child receives the highest quality education in a diverse and enriching environment. In this article, we will guide you through some of the top international schools in Korea, providing detailed insights into their unique offerings and educational philosophies.
Whether you are an expatriate living in Korea or a local parent seeking an international education for your child, this guide will help you make an informed decision.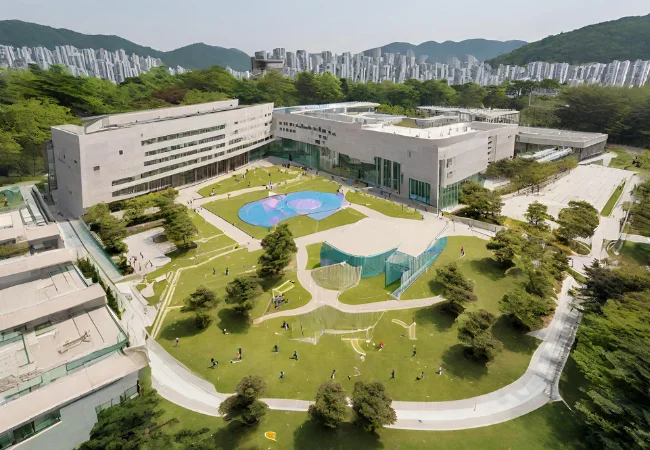 Dulwich College Seoul
Overview
Dulwich College Seoul is renowned for its world-class education and commitment to fostering well-rounded individuals. Located in the heart of Seoul, this prestigious institution offers a British curriculum that emphasizes academic excellence, character development, and extracurricular engagement.
Why Dulwich College Seoul?
International Community: The school boasts a diverse student body, making it an ideal place for your child to interact with peers from around the world, fostering global perspectives and cultural understanding.
Outstanding Faculty: Dulwich College Seoul's educators are highly qualified and dedicated to nurturing students' intellectual curiosity and critical thinking skills.
Extracurricular Activities: The school offers a wide range of extracurricular activities, from sports and arts to community service, ensuring a well-rounded education.
Seoul Foreign School
Overview
Seoul Foreign School (SFS) is a well-established international school that has been serving the expatriate community in Korea for over 100 years. With a focus on academic excellence, SFS offers an American curriculum designed to prepare students for success in an ever-changing global landscape.
Why Seoul Foreign School?
Legacy of Excellence: SFS has a rich history of academic achievement, with students consistently performing well on standardized tests and gaining admission to top universities worldwide.
Strong Community: The school prioritizes building a strong sense of community, providing support for both students and parents, which is particularly valuable for newcomers to Korea.
Diverse Learning Environment: SFS celebrates diversity and promotes a culture of inclusion, ensuring that students from all backgrounds feel welcome and valued.
Chadwick International School
Overview
Chadwick International School, located in the beautiful city of Incheon, offers a rigorous American curriculum enriched with global perspectives. This school is known for its commitment to sustainability and environmental stewardship, making it an excellent choice for eco-conscious families.
Why Chadwick International School?
Eco-Friendly Campus: Chadwick International School takes pride in its eco-friendly campus, incorporating sustainability into its curriculum and daily practices, instilling environmental responsibility in students.
Global Citizenship: The school places a strong emphasis on global citizenship, encouraging students to be compassionate, socially responsible, and aware of global issues.
Innovation and Technology: Chadwick International School embraces cutting-edge technology, preparing students for the demands of the modern world.
International School of Koje
Overview
Situated on the picturesque island of Koje, the International School of Koje provides a unique international education experience. This school offers an inquiry-based curriculum that encourages students to explore their interests and passions.
Why International School of Koje?
Stunning Location: The school's idyllic island location offers a peaceful and conducive learning environment, away from the hustle and bustle of city life.
Inquiry-Based Learning: The International School of Koje focuses on nurturing students' curiosity, creativity, and problem-solving skills through inquiry-based learning.
Small Class Sizes: With small class sizes, students receive personalized attention and support, ensuring their academic success.
Dwight School Seoul
Overview
Dwight School Seoul is part of the globally renowned Dwight Schools network and is committed to fostering innovative thinkers and global leaders. Their International Baccalaureate (IB) curriculum is designed to prepare students for a rapidly changing world.
Why Dwight School Seoul?
IB Curriculum: The IB program at Dwight School Seoul is known for its academic rigor and emphasis on developing well-rounded, internationally minded students.
Leadership Development: The school places a strong focus on leadership development, encouraging students to take initiative and make a positive impact on society.
Global Network: Being part of the Dwight Schools network provides students with access to a global community of learners and educators.
Conclusion
In conclusion, choosing the best international school in Korea for your child is a crucial decision that requires careful consideration. Each of the schools mentioned in this article offers a unique educational experience, from British and American curricula to a focus on sustainability and inquiry-based learning.
Remember to visit the websites of these schools, attend open houses, and speak with currGseoent students and parents to get a feel for the school that aligns best with your child's needs and values. Your child's education is an investment in their future, and with the information provided here, you are well on your way to making an informed choice.