The admission essay is the single most important part of your application. But writing one that will get you accepted can feel overwhelming. So we asked the best college admissions writers, to share some expert advice on crafting an impressive essay.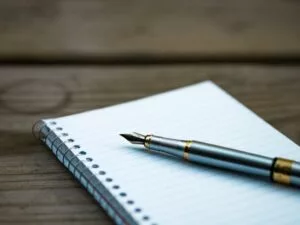 The purpose of an admission essay is to give you a chance to showcase your abilities to the admissions committee. This will not only allow you to stand out from the crowd but will also show you to be a valuable asset to the university. By using some tried and tested methods and techniques, you can improve the likelihood of you getting accepted and increase the amount of attention you get from the admissions committee.
In this article, I will show you how to write an excellent admission essay and cover letter that will get you accepted to the school of your dreams.
The Essay and the Application
There is nothing like a little bit of research to back up a thesis. In your college application essay, you don't have to go overboard with it. Instead, you should use one of your essays to demonstrate a skill, talent, or experience that you think is relevant to the school and its admissions process. If you really like sports, you could write about how playing sports taught you discipline, responsibility, and a commitment to excellence. If you are an accomplished cook, you could write about your summer job at a restaurant and how that experience prepared you for the culinary arts program at your school. If you are applying to a business school, you could write about the success you have had working in an office environment.
If you feel that you are lacking in some areas, you can also talk about your personal interests. Write about them in detail. This way, you can impress them with your knowledge.
Who Are You?
If you've decided to write an admission essay, the last thing you want to do is write about yourself in too positive of a light.
The best way to write an admission essay is to stick to the facts. You should be able to tell the admissions committee the truth about yourself. In the same way, you shouldn't lie. If you can't be honest, the admissions committee won't believe you. Be careful when you start writing the essay. It might seem easy to begin the essay, but that's when things get difficult. Before you know it, you'll be telling the admissions committee a bunch of lies about yourself. It would be better to think about the essay before you start writing. It's important to think about the admissions committee before you start writing the essay. You'll want to make sure that you're not misleading the admissions committee. This is a great time to think about the essay in order to avoid making mistakes when you begin writing. You'll want to make sure that you're not telling the admissions committee a bunch of lies about yourself. Think about the essay before you start writing it.
How to Write a Cover Letter for a Scholarship – Guide
What Have You Accomplished?
Have you achieved anything that you're proud of? Write about an experience that you've had that you're proud of that has changed you and made you better. What you wrote about must be relevant to what you did. What you wrote about needs to show that you are capable of accomplishing anything that you set your mind to. Don't make the mistake of writing about the things that you do because they are what you do.
1. Write about something that happened in your life that was difficult or confusing, yet ended up being really important. It doesn't matter if it's good or bad; the point is to focus on what the experience meant to you. For example:
I didn't realize how much I loved my family until I realized I couldn't be there for them.
2. Write about something you did that you're proud of or that has changed your life.
3. Write about a decision you made that impacted other people or your career, and how it affected you in the end. This can be tricky because you don't want to give anything away about the future that's not true.
4. Write about a time when you made a big mistake, but were able to fix it and learn from it.
5. If you're a parent, write about a time when your kid really impressed you.
6. Talk about something that you're passionate about. Maybe it's politics, a cause, a hobby, or a relationship. Whatever it is, pick something that you feel strongly about and explain why.
Why Should We Admit You?
Why should we admit you? When you think about it, the admission process is somewhat arbitrary. But, what makes a good candidate? There are a couple of things I would say are important to remember when asking yourself the "why should we admit you question." One, you need to know your skills and strengths, and two, you need to be honest with yourself. So, let's take a look at each of these and see if you are ready for the admission process.
The first thing you need to understand is why you want to go to college. In order to do this, you need to answer the question "Why should we admit you?" You need to explain why you want to go to college. Are you going for the education or the experience? If you are going for education, it's time to show your application and resume. Are you planning to be a doctor? Do you plan to be a business owner?
Writing the Personal Statement
The personal statement doesn't have to be long, but it has to give admissions officers a clear picture of what makes you unique. The admissions officer is trying to determine if you will be a good fit for the college. She wants to know if you're a leader if you have a strong work ethic if you're committed to the school and if you are likely to be a positive influence on your classmates.
A personal statement has two parts: the introduction and the body paragraphs. The introduction gives admissions officers an idea of who you are. In the body paragraphs, you have to explain why you're applying to college and why you'd be a good fit for the school.
1. Before you write your personal statement, think about who you want to reach, the audience. Think about the reasons they would be interested in you. Are they people who might find you interesting because of your academic success or social status? Or, do they just need an example of a successful student to show their students? You can tailor your message to whichever audience you're writing to.
2. Begin with a hook. Tell a story or introduce a concept that connects you to the audience. It's always best to keep the beginning short and sweet, no more than three paragraphs. Don't include a lot of background information at the beginning of your personal statement. Your goal is to make the audience want to read the rest.
How to Write a Letter of Recommendation for Scholarship
3. The first paragraph needs to answer the question "Why should I read this essay?" The second paragraph answers the question "Why should I admit you to my school?" Remember that admissions officers already know that you have been accepted into their school. Now, they want to hear from you. Make sure to highlight something that will convince them to let you in. Make sure to avoid clichés and overused terms such as "best," "most," "really," and "absolutely." You want admissions officers to feel as though they're listening to your own voice. Don't go crazy with adjectives. Use "I," "me," and "my" a lot. This is your chance to tell a personal story. If you haven't written a story before, try writing out a conversation in the third person. This will help you think more clearly about the narrative.
Crafting a Great Cover Letter
There are a few things admissions officers pay attention to in a cover letter. One is your writing skills. Make sure that your letter isn't littered with grammatical errors or spelling mistakes. Also, admissions officers want to see that you're thoughtful and organized. You need to prove to admissions officers that you are interested in their school and that you put some thought into your application. A great cover letter will get noticed and will help you stand out from the crowd. Keep this in mind as you're writing. Remember that admissions officers will be reading thousands of letters.
Your cover letter doesn't have to be too long or complicated. You should keep it brief and concise. Don't make it look like it is written by a high school student. Admissions officers expect an academic paper. If you write a simple essay about what you would like to study and where you would like to apply, that is enough to get you started. Remember that you are not going to have the time to write a long cover letter.
1. Write a short, straightforward cover letter.
2. Proofread your letter carefully.
3. Include a resume if you have one.
4. Stick to the point. Be direct.
5. Make a good first impression.
6. Make your letter personal.
7. Be creative!
8. Focus on the school's strengths.
The Admissions Committee and the Interview Process
It's the admissions committee's job to sort through all of the applicants. While you may have spent hours crafting your resumé, it's possible that the admissions committee spent weeks reviewing applications, so be sure to follow the instructions in the job posting. Remember that while you're in high school, you're still a student, so treat the interview as such. While you want to make a good first impression, it's important to show that you can handle yourself in a professional manner.
What to Do if You Don't Get Into University or College
So what do you do when you don't get into college? There's no rule about this. This is just one of those things that's a total crapshoot. But here's what you can do:
1. Figure out why you didn't get in.
2. Ask yourself what would have been a better decision if you had.
3. Make sure to take a deep breath and calm down before making a decision about what to do next.
4. Always follow up. Even if they tell you they can't wait to see your essay, you should still send them a letter. Don't worry if it's just a short note saying you received their email; they might be having some computer problems.
5. Know how you're going to handle being rejected. It's not a fun situation to be in, so take your time and think through it. Could you not take it all on at once? Think about your next steps. You'll feel better when you're ready to do them.
6. Write down what you've learned during this process. Your guidance counselor can help you if you have any other questions. And if you've been rejected, try to learn something from this experience. Maybe there was something you could have done differently.
4 Questions Every Applicant Should Ask About Scholarships
Conclusion
In conclusion, an admissions essay is a short, personal response to an application question. While it is a chance to tell your story in your own words, it's not just about yourself. When you write an admissions essay, think of it as a chance to demonstrate how you would fit into the college environment. If you are applying to a school that requires an essay, it's a chance to explain how you would succeed there.
This essay should address the school's program, its academic offerings, your interests, and why you want to attend. You can do that by describing how you have grown intellectually in the past year, or how your life experiences have shaped who you are today. Think of this essay as the opportunity to showcase all of the qualities that make you a unique and extraordinary student, so that your potential professors can see that.
FAQs
What is an admission essay?
An admission essay is a personal statement written by an applicant as part of their application for admission to a college or university. The essay is typically used to provide the admissions committee with insight into the applicant's character, interests, and goals, and to demonstrate their writing skills.
Why is an admission essay important?
An admission essay is an important part of the college or university application process, as it gives the admissions committee an opportunity to learn more about the applicant beyond their grades and test scores. A well-written admission essay can help the committee better understand the applicant's motivation for pursuing higher education, and provide them with additional context to help evaluate the application.
Who should write an admission essay?
An admission essay should be written by the applicant, as it is a personal statement that reflects their unique experiences, interests, and goals.
What should be included in an admission essay?
An admission essay should include:
A clear and concise introduction that states the purpose of the essay and provides a preview of the main points
A body that elaborates on the applicant's background, accomplishments, and goals, and explains how they align with the values and mission of the college or university
A conclusion that summarizes the main points and reiterates the applicant's interest in and suitability for the program.
How long should an admission essay be?
An admission essay should be around 500 to 1,000 words in length. It should be long enough to provide the admissions committee with a detailed understanding of the applicant's background, interests, and goals, but not so long that it becomes tedious to read.
Can I use a template for my admission essay?
While it is okay to use a template as a starting point for your admission essay, be sure to customize the essay to fit your unique experiences and goals. Using a template that has been used by many other applicants can make your essay seem generic and may not effectively showcase your strengths and qualifications.
How do I start my admission essay?
Your admission essay should begin with a strong introduction that captures the reader's attention and clearly states your purpose for writing the essay. Consider starting with a quote, a personal anecdote, or a bold statement that sets the tone for the rest of the essay.
How do I conclude my admission essay?
Your conclusion should be a strong, persuasive summary of your goals and the value that attending the college or university will provide. Consider including a call to action that clearly explains why you deserve to be accepted and how you will make the most of the opportunity. Be sure to thank the admissions committee for considering your application and leave the reader with a lasting impression of your potential for success.